Play boule pétanque in the archipelago
If you want to gather for an activity that suits all ages and does not require any prior knowledge, Boule Pètanque is perfect! Bring friends, family or colleagues and combine with a day on Stockholms nearest archipelago island.
Our boules courts
Röda Villans 7 boule courts are located in the middle of Fjäderholmarna, a short walk from the villa. You rent the balls at Röda Villan.
Price Adult SEK 50 Children (up to 15 years) SEK 30
Bouletournament with guide
If you are a group of at least 10 persons, you can book a tournament with a guide, 1,5 hours activity. Our bowling instructor welcomes you and invites you into the world of boule. You get the background to boule pètanque, go through the rules and learn how to play. After completion of the tournament there will be a price for the winning team. This activity can be combined with food and drink at Röda Villan.
Price 250 SEK / person, when booking a buffet at Röda Villan 200 SEK / person
About Boule
Boule, as we say here in Sweden, is actually called Pètanque in France, which means "standing on both feet".
In France, they started playing boules as early as the Middle Ages. Boules playing had such effects that in the 13th century Karl V established a law where he banned the game. He discovered that his soldiers preferred to practice boule instead of war.
With Prince Bertil (1912 – 1997) the game's popularity in Sweden grew. The Prince was a dedicated boule player who learned to appreciate the sport during his stays in St. Maxime on the French Riviera.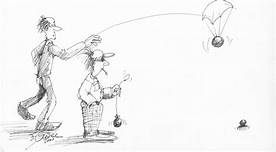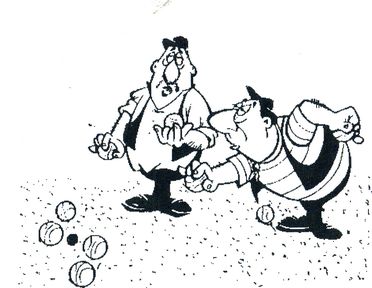 How to play boule
The roules of the boule game are very simple. They do not take many minutes to learn. But then you can spend as much time as you want to become a good or better player.
The game is about throwing the 12 balls against a small ball (called the jack) and getting points for those balls yourself or your own team place closer to the jack than the opposing team.
1 point gets the ball closest to the Jack. If the same player or team has several balls closer to the Jack than the opponents, you get an extra point for each such ball.
A player from the team that won the last round now draws a new circle at the place the Jack is and throws again 5-10 meters from the ring. The game goes on until any team has reached 13 points.
Good luck!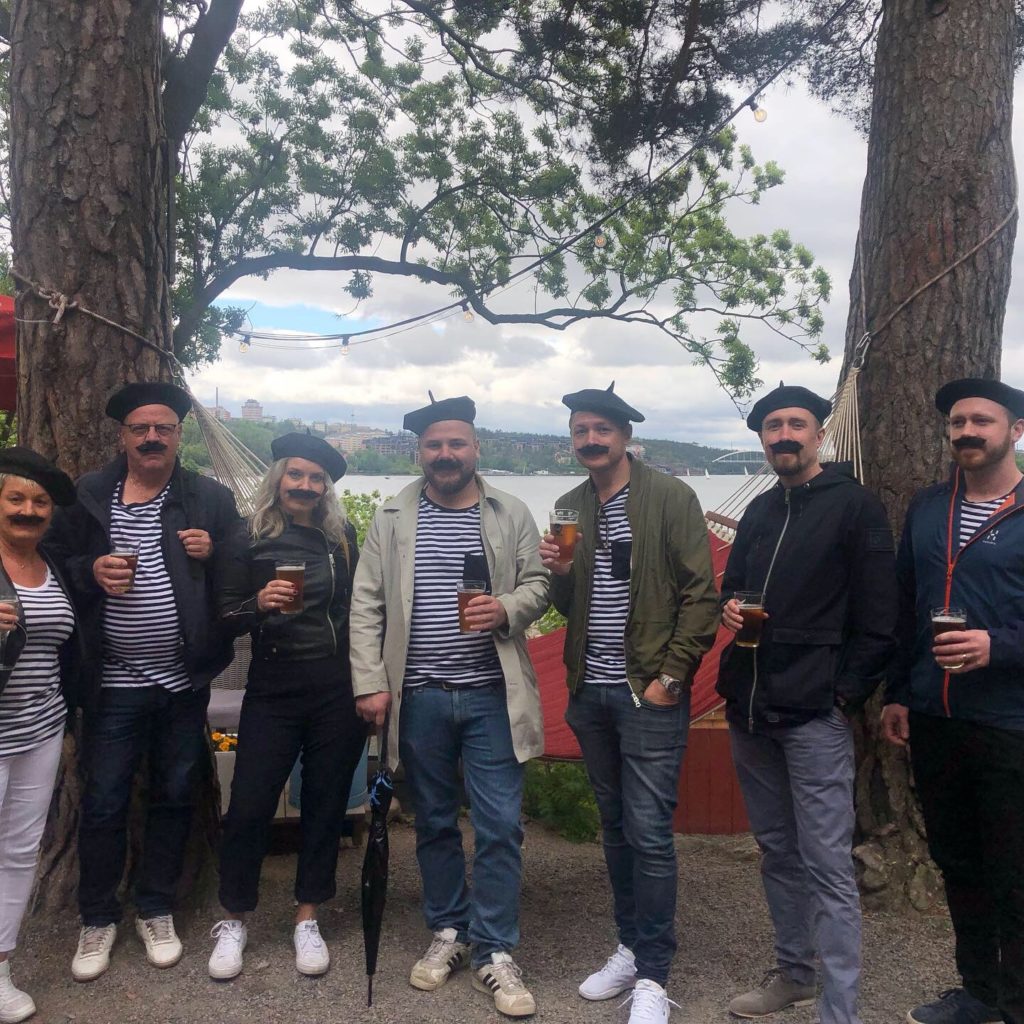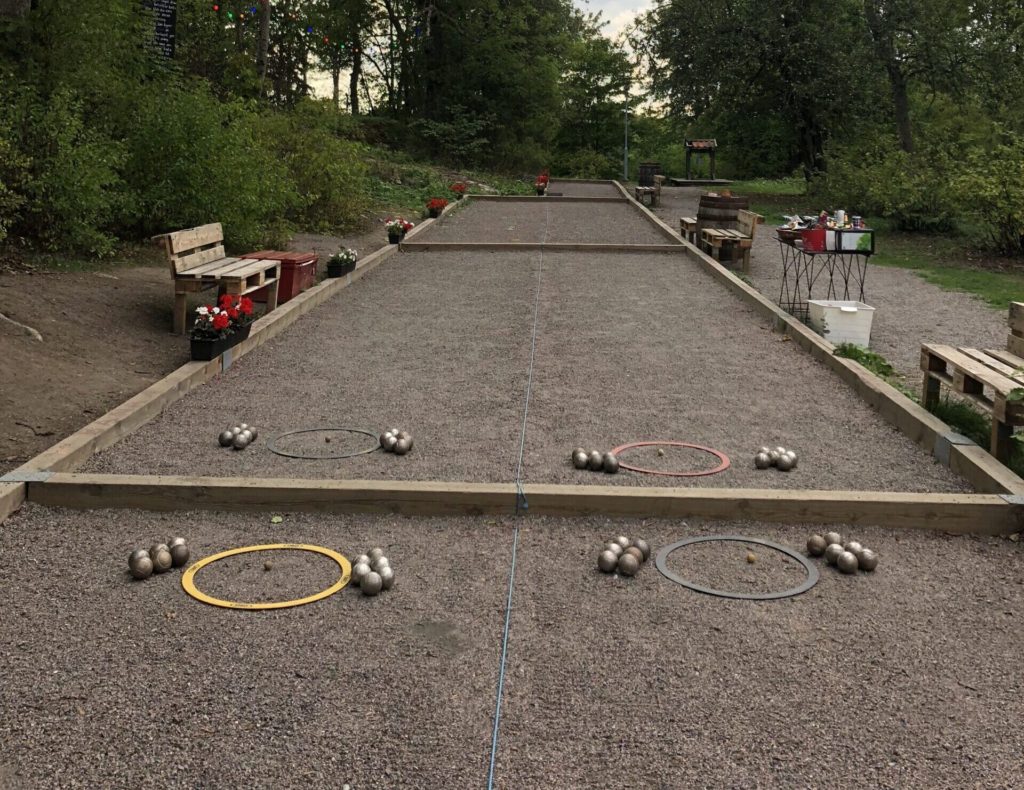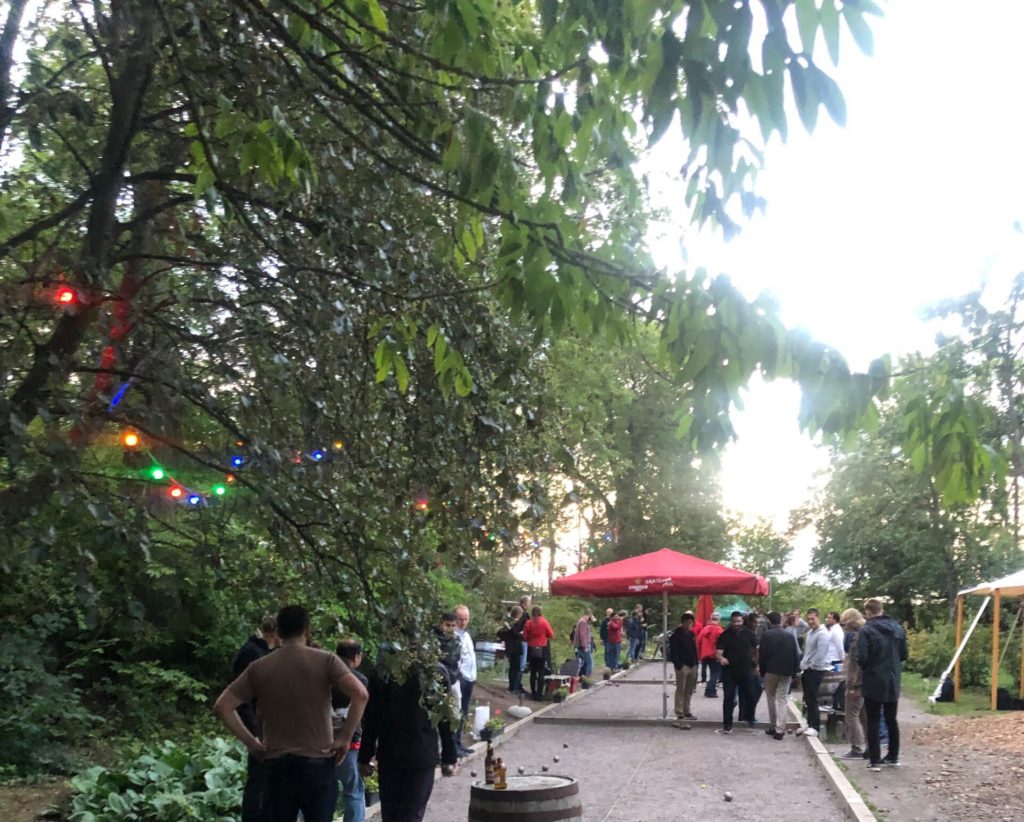 The 2020 season opens May 1st.

In May we be open
11: 00-18: 00
longer opening hours when booking for larger parties.
From mid-June open until 10 pm
Opening hours may vary depending on the weather.